Easy Energy Efficiency
Easy Energy Efficiency - The cheapest and cleanest energy is the energy you don't use.
Do you want to save up to 30% of your annual energy consumption?
Try our solution, with only 4 steps for sustainable energy efficiency.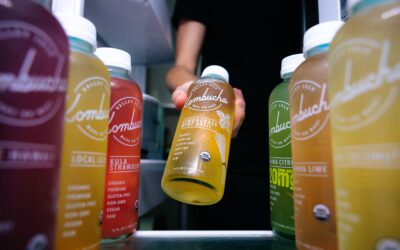 This project was executed by Seluxit simultaneously with its project to energy optimize its overall energy consumption.
The result was an energy reduction of 25%.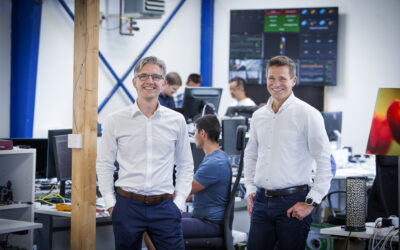 The Danish software and IoT company, Seluxit, experiences the full cost benefit of energy efficiency management.
The reduction results in a saving of 25% of its annual energy usage.
Baseline
Seluxit EMS gives you a simple overview of your energy consumption. 
Many energy suppliers are already able to deliver data history of your energy consumption.
Investigate
When, where and how do you use your energy?
Knowing your baseline gives you an overview of your consumption profil. In order to save energy significantly, you need more insight. 
Seluxit EMS can help you acquire relevant knowledge. 
Action
In order to save energy, you need a clear action plan. And this requires insight and knowledge. 
Energy efficiency is achieved by, for instance, swapping current machines, with more energy efficient alternatives, changing daily routines or implementing automations.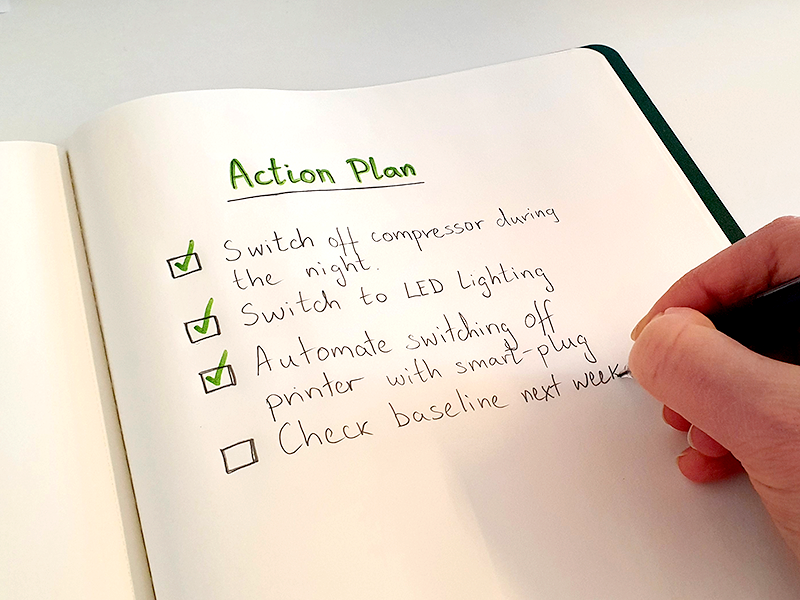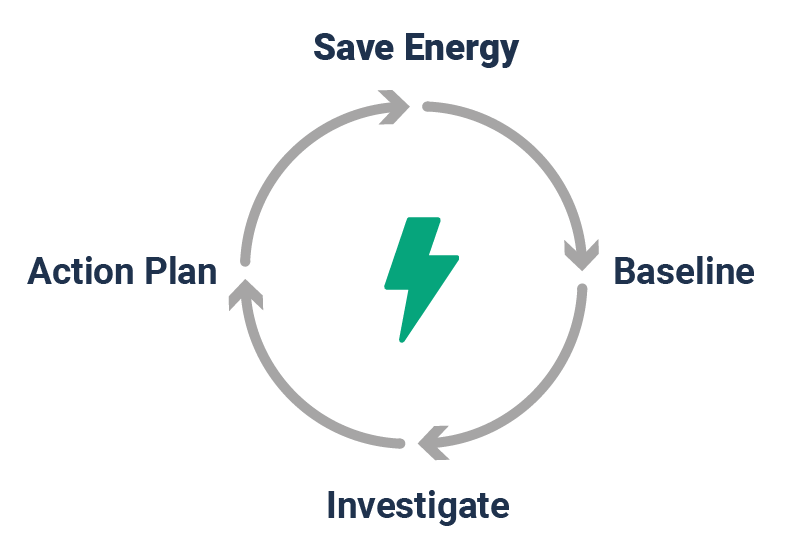 Save energy 
Energy efficiency is not a singular initiative. It requires continuous monitoring of your energy consumption, in order to keep saving energy.
Seluxit EMS provides you with energy reports, data documentation for the Environmental Social Govenance (ESG) and notifications, related to changes in your energy consumption.
Explore ShowMe app using demo data for free
En del af indrapporteringen er CO2-aftryk, og med Seluxit EMS får du fuldstændig synlighed for din CO2 påvirkning ud fra dit strømforbrug. Vi er snart klar med vand og varme, så alle energikilder kan samles ét sted. Dette gør det nemt og mindre ressourcekrævende at tilvejebringe dataene og dermed letter det arbejdet. 
Vanding er ressourcekrævende, så hvorfor ikke gøre det intelligent?
Automatisering af vanding og dermed pumpedriften i f.eks.. en vandboring kan ske ud fra et antal parametre, såsom: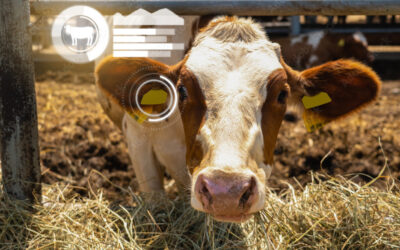 Med intelligent automatisering sikrer du samtidig, at arbejdsopgaverne sker, som det er nødvendigt, på det rigtige tidspunkt og til den mest optimale omkostning. Der er med andre ord 100% fokus både dyrevelfærd og omkostninger.