The cheapest and least polluting energy is the energy you don't use.
Do you want to save up to 30% of your annual energy consumption?
Then try our 4 step solution to lasting energy efficiency.
Baseline
ShowMe gives you an easy overview of your energy consumption.
Many utilities already can provide meter readings of your building for up to a few years.
Investigate
When, where and how exactly am I using all of my energy?
Baseline information can give you a good first impression of your energy profile. To really start saving energy, however, you need to gain more insight.
ShowMe can help you gain the needed knowledge.
Action Plan
With the right knowledge and insights, it is possible to make a plan and save energy.
Saving energy can be in the form of exchanging machines to more energy efficient versions, daily routines, or automations.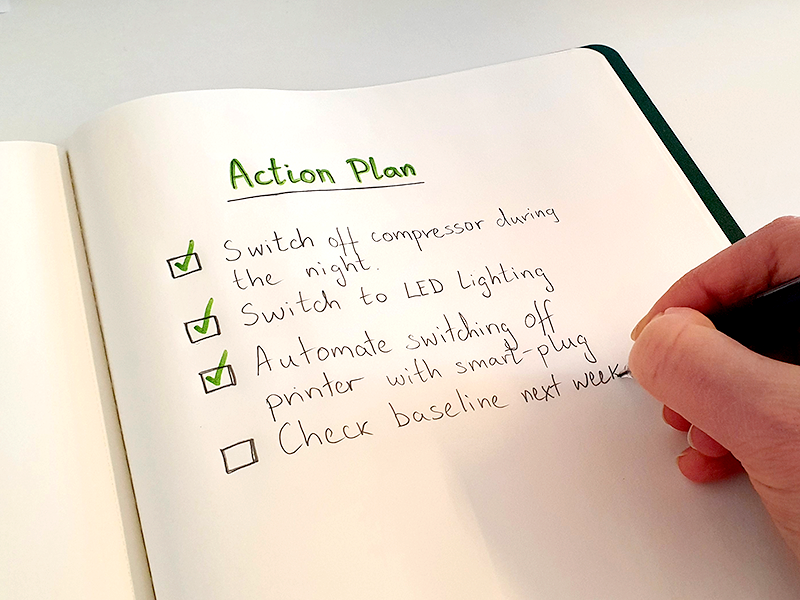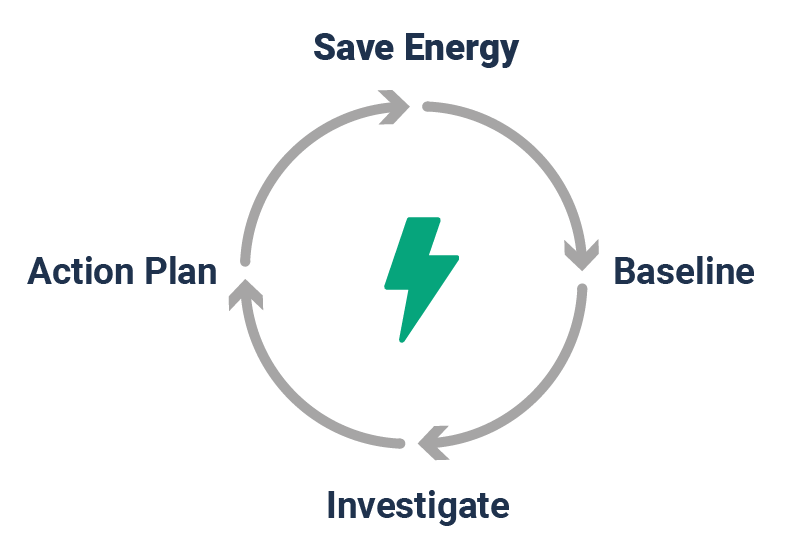 Save Energy
Saving energy is not a one off activity. You need to keep an eye on your energy consumption, otherwise savings will disappear with time.
Showme can help you with regular reports, Environmental Social Govenance (ESG) and warnings when your energy consumption is changing.